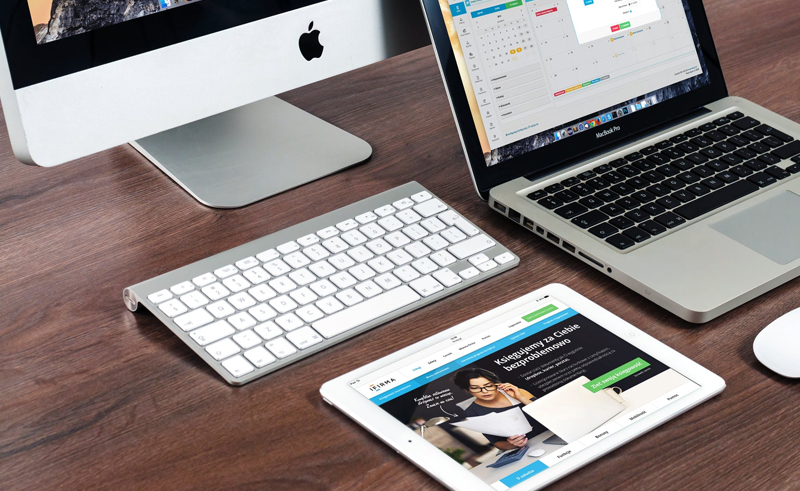 Apr 22, 2021
Why is a Custom Website the Way to Go?
If you are just starting a new business, or you are looking for a new way to broadcast your company, a website is a great platform. But it can often be difficult knowing how to start. There are many platforms available that can provide you with pre-made templates to aid in the creation of your own website. However, these can appear stagnant, bland, and cheap to those well versed on the internet. So how can you ensure your site appears professional and engaging? A custom website is a great way to achieve this, as a personalised page tailored to your needs is sure to display an image of qualification and experience.
Why Choose a Custom Website?
There are a broad range of benefits to custom web pages that can boost your business's success and notability. One of these advantages is that you can create a site that is personalised to your business. By including imagery, colours, and other relevant details you can establish a brand that will make your company more recognisable. For example, perhaps you have a logo, or a brand identity that you want to broadcast. Similarly, you can add in any features you desire when you are in control. There are no restraints with a custom site, especially when you employ the help of a professional Web Designer. Furthermore, there is less maintenance involved with a custom site. They can be expanded and adapted at any time to conform with current trends, which can be difficult with pre-made alternatives. For example, if you wish to change a webpage's theme, a whole new template would be required with a regular website builder. Ultimately, to save time and create a beautiful site, a custom webpage designed and programmed by a professional is the perfect choice.
Where can I find Web Design Agencies in Sydney?
If you are looking for Sydney Web Designers, Marketing Station can provide you with talented designers capable of creating the perfect site for your business. Marketing Station understands the average customer and their online habits, meaning they can tailor your site to fit your audience. Moreover, they consider algorithms and Google Analytics to ensure the highest quality and quantity of traffic to your webpage. Many website building sites are not able to provide quality SEO (search engine optimization), but Marketing Station aims to get your site discovered whilst also appealing to customers. Finally, it is important to target visitors of all relevant demographics, on all devices. So to ensure that anyone can reach your site, Marking Station can optimise your site for mobile devices to make it accessible to everyone. Overall, Marketing Station understands what makes an effective site from years of experience and can aid in the creation of your perfect custom web page.
For the best website designers in Sydney, consider Marketing Station. They strive to utilise analytics and modern design to increase traffic, whilst displaying an engaging representation of your company. Contact one of Marketing Station's talented and passionate designers today via their website.