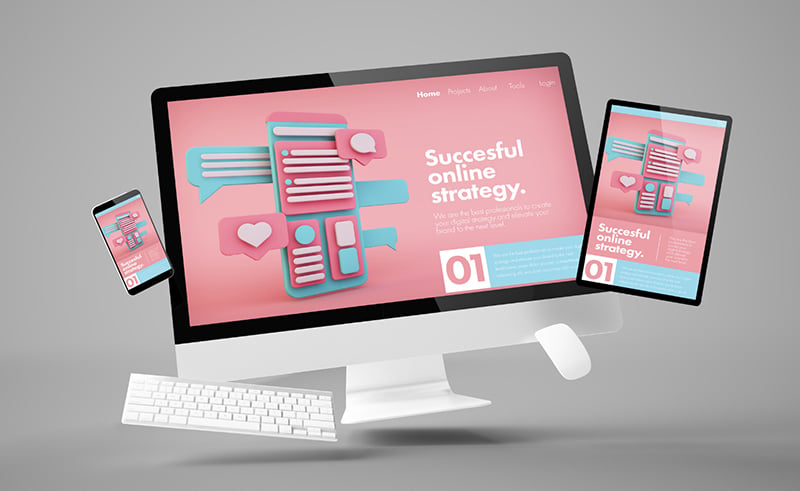 Apr 29, 2022
Top 8 Web Design Tools & Software For Web Designers
If you are a web designer, having the right mix of tools will make getting a beautiful website easier. With hundreds available, it can be hard to know which ones are worth your time. Here are some of the options that you might want to try.
Sketch
Sketch is designed to help you find the right website prototype. This tool allows you to drag and drop all the elements in the right place without the need to do any coding. There is a range of plugins to help you follow design conventions.
Adobe XD
Adobe XD is one of the most popular design apps. It comes with a large library of existing assets, which you can adjust to better suit the project. However, one of the biggest advantages is how easily you can integrate this with other Adobe products, like Photoshop.
Canva
If you are looking for a quick way of creating images, you might want to use Canva. There are dozens of templates that you will be able to use. Or you can add your custom images. With plenty of fonts and colors to choose from, so you'll be able to create assets quickly.
Niice
If you have a large image of branded images, it can be difficult to manage everything. This is where Niice comes in. It makes it easy to keep track of your assets. You can also link to social media sites, to provide a source of inspiration. This can be a good way of communicating with your web design company Sydney, giving them design ideas.
Colordot
A key part of being a web designer is being able to choose the right color to use in your projects. Using the simple Colordot tool, you will be able to move your cursor around the screen. This will let you make small changes to the hue until you find the ideal one to suit your project. Then, you just need to click on the screen to save the changes.
Google Fonts
Another essential design element is the font. When used right, it can give your brand a unique edge, helping your site stand out. Even better, it will be easy for you to select and integrate the font, with many of the options on Google Fonts having been optimized to suit the web.
FlowMapp
It's important to make sure that you are understanding the journey your customer will be going on. That's why creating a good flow map is so important. That's what this site can help with. Plus, it's built to be collaborative, so you can make sure that all your team members are on the same page. You can then add research to change the approach to provide a better experience.
Final Words
There are plenty of tools you can use to build the website yourself. But if you find it too difficult, you can turn to the professionals at a web design agency Sydney. An expert will be able to work with you to create a site that you can be happy with.