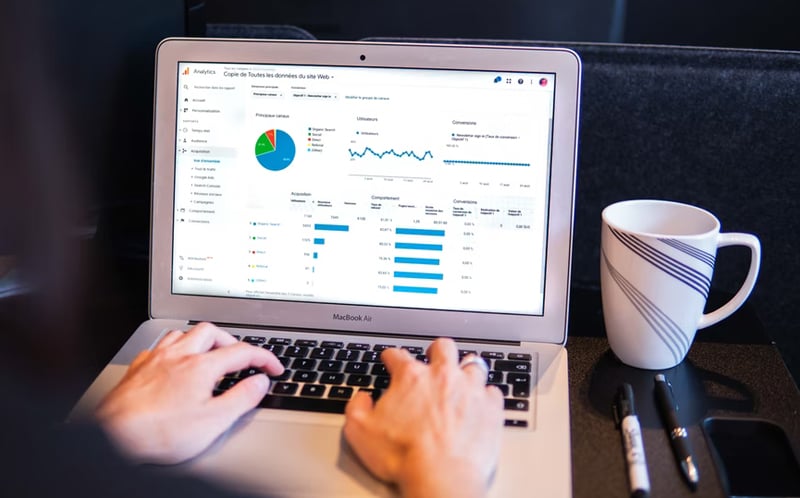 Jun 28, 2022
Expert Guide to Local SEO For Small to Large Enterprises
It's estimated that 46 percent of searches on Google are local for businesses. Many of these searches will be made with the intention of making a purchase. If your business isn't optimized for local search, that is a lot of potential customers that could be going to your competition. Here are some tips to help you get the most out of local SEO.
What is Local SEO?
Let's start with the basics. Local SEO is the process of improving your search visibility within a particular geographical area. This is best for businesses with bricks and mortar locations or those who only service a limited zone.
Here are some examples of common local searches:
Grocery store near me
Digital marketing agency Sydney
Nail salon in Newcastle
Local coffee shop
How is Local SEO Ranked
There are a few elements that a search engine will consider when determining how to rank local searches. These include:
Online reviews
Location of the user when making the search
Social media
Whether you have a Google My Business Listing
How to Judge the Success of Local SEO
Usually, SEO can be judged based on the number of impressions and organic traffic you are generating. While this is important for local SEO, it's also important to consider whether you are in the snack pack.
The snack pack is the name given to the top three results. These results will display basic information, like the name and contact information for your business. It will also have a link to the map, so customers can easily navigate to your store. This will be positioned about the organic results. As you can imagine, being in this snack pack greatly increases the chances of a customer visiting your business.
Tips to Improve Local SEO
There are a few tips that your enterprise can use to improve your SEO results, these include:
Create a Google My Business profile. This is the tool that search engines use to verify that you are running a local business. Once you create this listing, it's time to link to your social media.
Make an "About Us" page. On the page, you should include the location of your business, contact information, and opening hours. If you are running a larger enterprise, you might have multiple stores. Make sure to include the details of each one.
Creating local content. You should try to become a domain authority in your local area. There are plenty of ways that you can do this. You might want to sponsor some local events or charities. This will build word of mouth within the community, and get plenty of inbound links to boost your SEO.
Keep contact information consistent. Your website, social media, and Google My Business profile should all have the same information. Make sure that this information is presented as text on your website. If it's part of an image, the search engines won't be able to crawl it. So, they will presume that it isn't present.
Conclusion
Many local searches are made with the intention of making a purchase. This is why becoming the top-ranked local search result is so important. You'll be able to connect directly with local customers, boosting your sales.