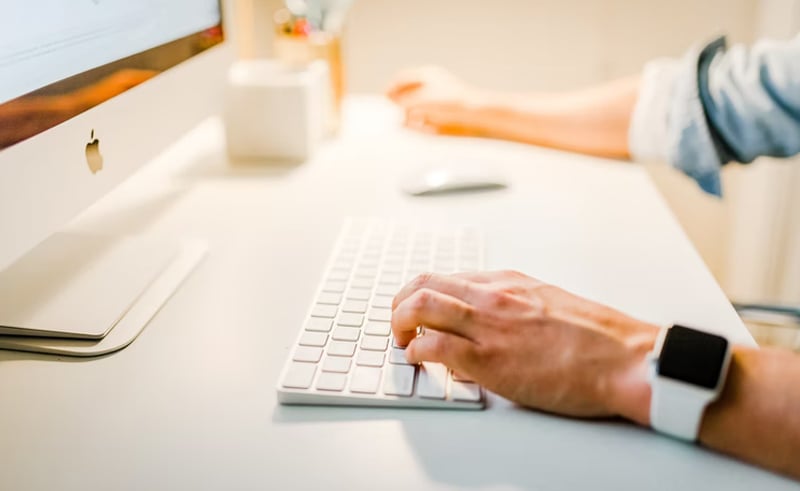 Sep 13, 2021
10 Hacks for Content Marketing
Content marketing is designed for your business to reach a wider audience using the internet. But with so much competition online, it's essential to get the right content marketing across to successfully reach your target audience. How can you do that?
Follow these top 10 content marketing tips to promote your business with admirable content marketing skills.
Goal Setting
How does your business want to come across to its viewers and customers and how do you plan to accomplish this? What are your sales expectations through content marketing? When you set your goals, you will want to consider:
Who is your target audience?
How your services can benefit them
What online platforms are they using?
How you will gain their attention
Expected sales outcomes through online marketing and social media content
Content Marketing Strategies
Once you have your goals and your mission set, you need to plan and arrange your strategies. Your strategies will be your plan of action going forward. Research optimal strategies that will grow traction and attention to your website. Your strategy is how you plan to reach the goals you have set.
Use Efficient Keywords
Search Engine Optimization (SEO) ranking is advantageous to any business online. With over half of the world's population having access to the internet and possibly looking for the products and services you sell, you want to be noticed above your competitors. Use keywords that match well with your products to increase your SEO.
Quality Over Quantity
You may find that some prefer quantity over quality because the more you put yourself out there, the more visible you are. But if you were shopping online for a product or service and found a company that produced unreliable and insufficient content, would you buy from that company? Or would you take the time to search for a business that provides dependable and consistent quality information?
Utilize Relevant Information
Along with quality over quantity comes relevant information. Only produce content that is relevant to your business and services. Don't confuse people and don't provide content marketing that isn't related to your services. Would you publish a blog about soda if you're a company that sells perfume? People lose interest when they don't understand what you're selling.
Keep your information simple and relevant.
What's trending?
Trends in real life are constantly changing and progressing and it's no different online. Captions, photographs, reels, videos, find out what's trending, and release marketing content that goes along with current trends.
You can also try to establish and create a unique trend to stand out from the rest, have you created your own hashtag? What about online competitions?
Update Your Content Marketing Strategies
Before you started your online content marketing mission, you should have set out a strategy as advised in hack 2. Keep in mind that along with new trends and your competitors, you will have to regularly update your strategies to meet the demands of the online evolution and the consumption of your audience.
Use Planning and Schedules
Use your calendar and implement a schedule so that you can be consistent with your online content. If you've promised viewers a new blog every week, ensure that you stick to this promise by utilizing your calendar and completing tasks to a planned deadline.
Outsource
Luckily for those of you who aren't confident in your online marketing content, some businesses specialize in this area. You can outsource your digital marketing responsibilities to companies – like Marketing Station – who are experienced in the online digital world and understand how to strategize, set desirable and achievable goals for your business, and who know where to and how to investigate SEO and trends.
Measure Your Key Performance Indicators (KPIs)
Measure your strengths and weaknesses through your online platforms. Based on the goals you've set you can indicate where you have been successful and where you need to improve. Without measuring your performance, you cannot make improvements and adjustments in the appropriate areas required for your business to succeed in its content marketing.
Conclusion
The internet is a progressive way to develop your business' content. With the right hacks for ideal online content marketing, you could see your website as the front runner across multiple platforms. For best results, consider delegating your online marketing to a professional team like Marketing Station who are experts in the content marketing field.