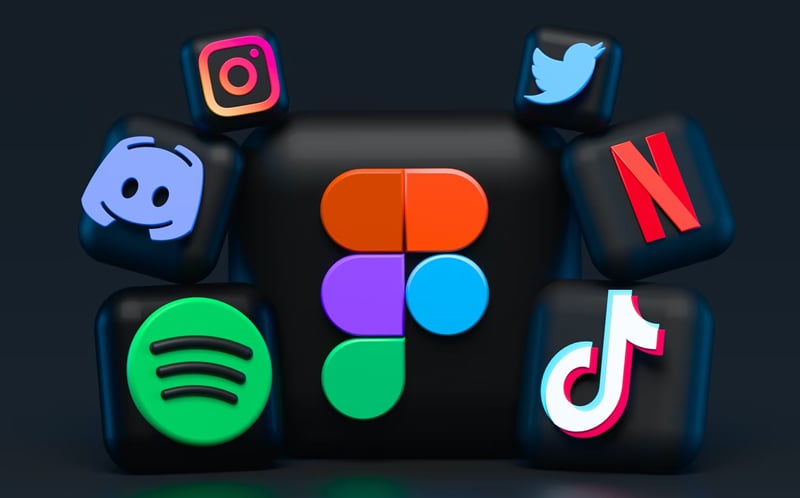 Jul 26, 2022
Role Of Social Media Marketing In Business Growth
It's estimated that people spend around two hours and 27 minutes per day on social media sites. This provides businesses with a valuable opportunity to interact with potential customers.
Here are some of the ways you can use social media to your advantage.
Building Brand Awareness
Social media provides a great opportunity to showcase your business and the products or services you provide. This can introduce your organization to a new audience, helping to boost sales. Increasingly, people are turning to social media to help them research products.
Furthermore, social media can allow you to connect with people on a more personal level. This will allow you to showcase your brand values. Some companies have even become known for their distinctive sense of humor. A strong brand is key to setting yourself apart from the competition.
Improving Communication
You can use social media as a way to communicate with customers. People will head online to share their insights through reviews. This gives you a chance to see where your strengths and weaknesses lie. Plus, you'll get a chance to respond to negative reviews, helping manage your brand's reputation.
Many companies also opt to use chatbots. These will allow you to talk directly with customers, answering their questions.
Improving Your SEO
Search Engine Optimization (SEO) is the process that search engines use to determine what order to display search results. They consider a wide range of factors. This includes your performance on social media.
Search engines are looking for sites that have an active social media presence. They are also looking for those with a large number of customer reviews.
Read Also- How Can Seo Services Boost Your Online Business?
Increasing Your Brand Reach
More businesses are turning to social media influencers to help them advertise their products. These are individuals with a huge base of followers. A partnership with one of these influencers can unlock immense value.
The recommendation of an influencer can be key to driving sales and increasing brand awareness. They will be able to showcase your products or services to a global audience, getting thousands of eyeballs in the process.
Generating Leads
One of the most important roles of any marketing campaign is to be able to generate leads. This can represent a golden opportunity to increase your sales. There are a few ways you can use social media to generate leads.
First, you can create organic leads. These flow from the content you have posted. To help you do this, you can include a call to action within the post. This gives a link to click or creates the next step for someone to take.
Alternatively, many social media platforms offer paid advertising slots. Many sites have powerful algorithms, so they know a lot about their users. Because of this, you can create a more targeted advertising campaign, increasing the number of clicks you receive.
Conclusion
Social media is one of the most important marketing tools a business has at its disposal. From building customer loyalty to showcasing products, there is a myriad of ways it can be used to help your organization grow. A digital marketing agency in Sydney can help you create an effective campaign to help you harness the power of social media.