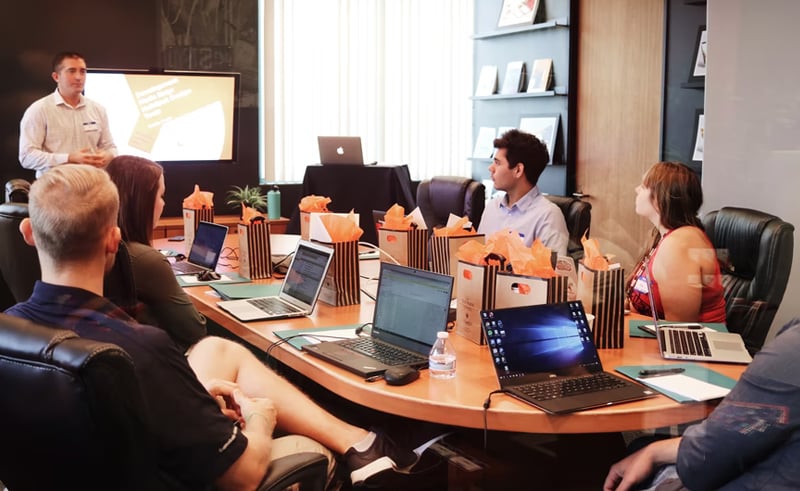 Dec 20, 2021
The 2022 Trends in Digital Marketing to Start Thinking About
Digital marketing is impacted directly by lots of trends. All kinds of digital outreach ebb and flow with the trends of content creation styles and delivery methods. This means that your business needs to stay on the leading edge of these trends to stay relevant.
While it might seem tough to stay on top of these trends, there are some clear marketing styles that are already making themselves apparent for 2022. These kinds of trends are often easy to isolate and then the only thing that needs to be done is to create your content around these trends to get the best results for your marketing results.
If you are ready to learn more about what the digital trends for 2022 will be, read on!
Digital Marketing Trends for 2022
1. Facebook as Meta
Facebook recently changed its actual name to Meta. They are busy working on the Metaverse and you will find that Facebook is in the background of almost every other kind of marketing outreach you will be offering to consumers. Make sure that your Facebook presence is carefully crafted and meticulously maintained. Letting your Facebook presence slip will directly impact almost every other part of your marketing plan and can reduce your effectiveness across many other marketing channels.
2. Influencers are Key
People want a face to go with their marketing outreach these days and just offering some information about your business online without leveraging influencer posts will not prove effective. You will want to get your products and services into the hands of at least one influencer if you want to maximize the outreach that you can generate with your ads and other marketing outreach. Influencers are as big a part of 2022 advertising as Facebook.
3. Challenges to Optimization
Recent efforts to reduce the visibility of consumer data in both iOS and other operating systems has made it harder to do targeted outreach through many different marketing channels. You will need to have a plan to target your audience through data collection that does not come from automated processes to get the most out of your ad targeting. There will likely be solutions that are able to get around the new limitations on user information but for now, old-school data collection can help fill in these gaps for your marketing performance data.
4. SEO is Targeted at Quality Content
The age of hacking SEO to make your site rank well is over. Google now ranks your site based on the quality of the content that it offers rather than keywords and phrases. Make sure that you are offering quality content to your consumers and site visitors if you want Google to rank you well in comparison to your competition.
Read Also: 10 Hacks For Content Marketing
Marketing in 2022 is Much Different Than Last Year
The future of marketing is already much different than the marketing reality at the start of 2021. This is a changing space that requires constant monitoring and you will need to be sure that you have the right team on your side to keep your marketing plan up to date. Contact us today if you need help crafting the perfect marketing plan for 2022.